hi, well I talked with the sebina the priest in devias again to activate the 2nd part of the first quest, but it hasn't activated yet, I checked it too many times, I have 2millions of zen and level 178(searching for item since level 155), please check it.

Something similiar ocurred wiht the first step but then It actived don't know how.
Pdt: I thought maybe could be the quantiity of zen, I have 2mill but maybe I have to give her more.
Bye
Instead of showing the image of the item I have to find and the button to proceed, like in the first quest, It shows the next image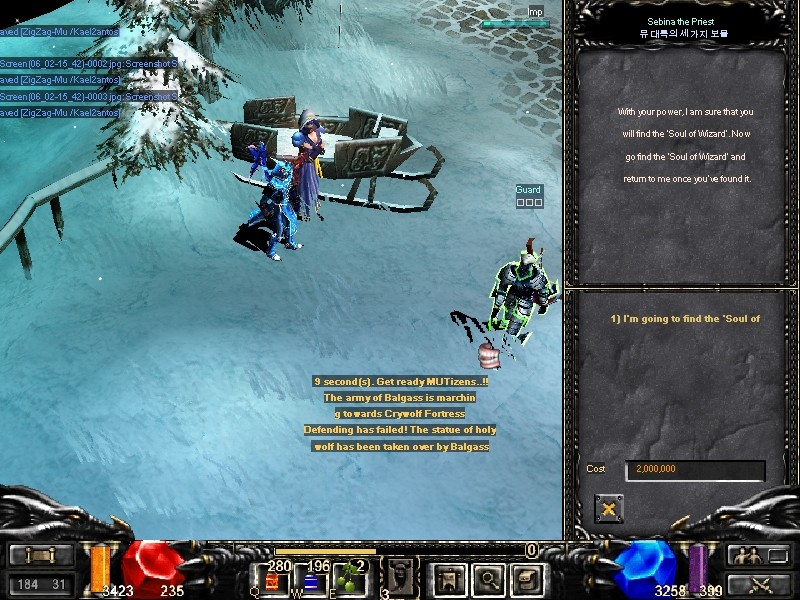 When I click to 1)I'm going to find......... I go to search the item and it's like I've never talked to her.